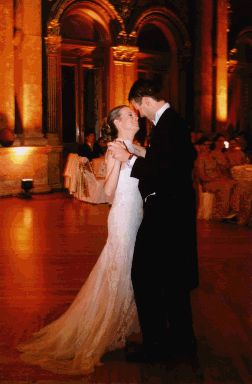 --New York Weddings, Spring 2004-20016 "This intimate center focuses solely on preparing couples for their big day, employing just a few instructors so you get tons of individual attention..."



--Stephanie & Andre V. Just a quick note to say that our wedding dance went smoothly on "the day of." I think we were both more nervous than we expected but overall it went really well. Thanks again for your guidance....we had so much fun at our lessons.

--Raquel & Derek M. "Thank you very much for your patience. With your instruction we were able to pull off our first dance as husband and wife. The crowd cheered and we all had a great time. Thanks again!"

--Bonnie & Will S. Our first dance was a huge hit! Our friends and family were so impressed by the choreography! Thanks so much for all your help and patience. You definitely helped us add a very special touch to our big day.

--Alyson and Jeremy C. We had a wonderful time with our first dance thanks to your detailed instruction. People commented on how great we looked. Thanks so much for your help.

--Jen and Mike M. "Thanks so much for helping us learn the Viennese waltz. You were so patient with us, especially when we didn't have time to practice!We had fun through the entire process.i know we probably would not have stuck it out if it hadn't been for you. And we held the dip!"
--Rita & Garen Y. "The wedding dance went great! We are very excited about going to our friends' weddings so we can show off!"
--Laura & John O. "We just want to thank you again for all your help with our "First Dance!" Our debut performance at our wedding went great - all our guests cheered for the hand-to-hand, arm-to-arm steps, and the dip. Any grace or style we showed was entirely due to your excellent instruction and endless patience. Thank you for giving our wedding such an elegant touch!"
--Isabel & Jonathan F. "Thank you for your time and dedication in helping us learn to dance. People said we looked as if we had been dancing together for years. Thank you again for all your help. We really enjoyed our lessons."
--Heidi & Michael C. "Thank you so much for your hard work and patience in teaching us our "first dance." It was such a hit! We don't know if it was perfect, but everyone thought it was fantastic. We heard things like "It was the most romantic moment I ever saw - I'll never forget it for the rest of my life." Everyone loved the dip - we got so many cheers!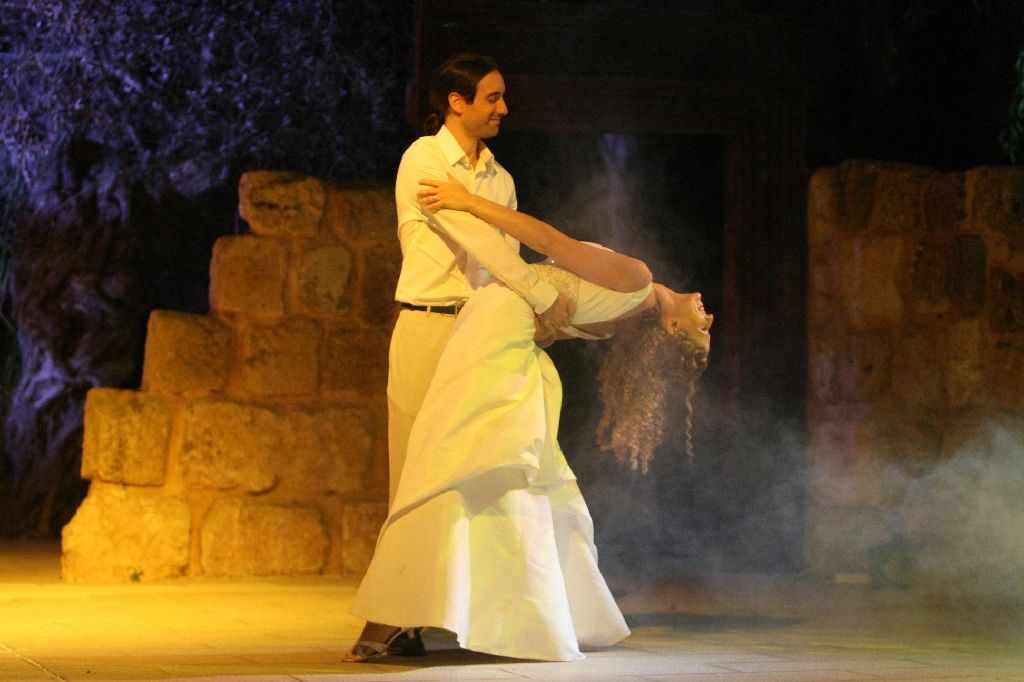 --Eimeax and Conan "We wanted to say a HUGE than you for the patience you've had with us over the past months. We hope you can stand to listen to "Moon River" again sometime!

--Agustine and Marie G. "Just wanted to thank you for all your help with our first dance. It was perfect! we didn't follow the sequence in order, but we were able to improvise and put the steps together seamlessly. We'll remember that moment forever. We couldn't have done it without you and your infinite patience."
--Paula and Bill M. "Just a brief note to thank you for teaching all of us to dance. The bridal couple's dance looked great and Betsy and her Dad got rave reviews. AND...my waltz with Bill went off without a hitch! We'll certainly be singing your praises!
---Sam and Bhavana "Thanks for your patience in preparation for our first dance. The waltz went perfectly, and really you deserve the credit. Sam is very grateful fro your time and instruction, especially with his hearing problem."
--Lainie and Bob "We are writing to say thank you for helping to make our First Dance successful and enjoyable. With some improvisation, it was a big hit! Thanks for your patience and professionalism during our lessons"
--Kristin and Jim "Just wanted to thank you for teaching Jim and I to dance! I'm very pleased to report that our first dance went off to perfection - thanks to your instruction and encouragement. Hope to see you soon for more lessons."
Visit our Lesson Packages page for more information.



Contact us today!

WEDDINGDAYDANCE
(917) 796-4960
info@weddingdaydance.com
Or Text Message Us! We will respond within the hour.

PLEASE NOTE:
If you are calling and we do not answer the phone - we are teaching. Feel free to text message us at 917.796.4960 and we will answer within the hour. Or leave a voice-mail and we will follow up by close of business day!